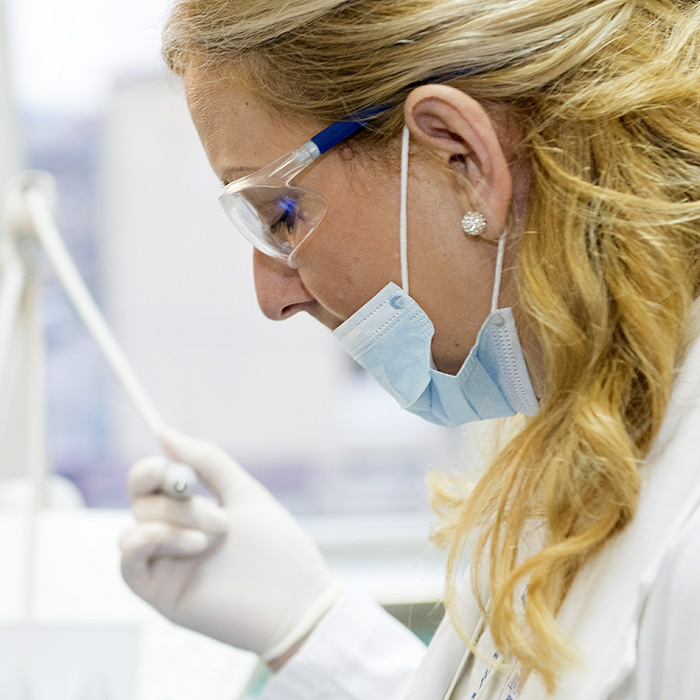 YOU DESERVE A SMILE that reflects your best possible you, which is why you deserve an orthodontist who is a member of the American Association of Orthodontists (AAO), such as Dr. Gronberg, Dr. Davis or Dr. Sugay.
It takes three additional years of specialized study beyond dental school to become an orthodontist. Those extra years are what make us experts in straightening teeth and correcting bites to give our patients healthy, beautiful smiles, and only dentists who complete them are eligible to become members of the AAO.
What Is The AAO?
Founded in 1900, the American Association of Orthodontists is the world's oldest and largest dental specialty organization. The AAO's purpose is to help prospective patients understand the value and benefits of properly aligned teeth, as well as to provide resources to its members so that they can give patients the best care possible. Because our orthodontists are AAO members, you can be sure that the orthodontic treatment you receive at our practice is held to the highest standards of ethics, quality, and appearance.
What's In It For Our Patients?
How does being an American Association of Orthodontists (AAO) member set us apart?
To be an AAO orthodontist member, you have to be an Orthodontic Specialist. Which means we have graduated from an accredited Orthodontic program which is 2-3 years of additional schooling after completing Dental School. Our membership gives us access to resources that keep us up to date with orthodontic advances. AAO members have access to yearly conferences and continuing education for orthodontists as well as staff members. Being a member of the AAO is important to us because they support the betterment of our Orthodontic Specialty.
It's All For You
Our first priority is our patients' health and ensuring good outcomes from orthodontic treatment. We're always willing to go above and beyond to make sure we're providing the very best care for every patient who comes through our practice!
As AAO members, Dr. Gronberg, Dr. Davis and Dr. Sugay are constantly improving their skills and looking for ways to serve you better. Any extra effort is worth it, because you deserve to have the smile of your dreams.
Thank you for choosing our practice!
Top image used under CC0 Public Domain license. Image cropped and modified from the original.
The content on this blog is not intended to be a substitute for professional medical advice, diagnosis, or treatment. Always seek the advice of qualified health providers with questions you may have regarding medical conditions.